Remember the scene in "The Matrix" where Neo has the choice of taking the red pill to open his eyes to the reality of what actually is, or taking the blue pill and remaining comfortable, but blind to the reality of things?
A similar choice occurs within The Processed Food Matrix we live in today.
We're like "Neo" except instead of a one time decision, every eating decision of choosing the blue pill of processed food, or the red pill that is cleaner more whole foods eventually accumulates into getting out, or staying in, The Processed Food Matrix.
Take breakfast as an example of one of these eating choices. "Morpheus" extends two hands:
In one hand is plain oats.  In the other "Cap'n crunch."
It's like a "Choose Your Own Adventure" of the eating variety that will influence later eating decisions for that day, week, month, etc.  If the oats are chosen that morning, that sets up the rest of the day to encourage similar "clean" eating choices.  A good day of eating will assist a good week of eating, and a good week of eating will encourage more of the same in the weeks ahead.
After healthier food has been chosen a good majority of the time for a good period of time (let's say upwards of 70% healthier food choices practiced for a few months) it's akin to a red horse pill being taken, and the palate starts to becomes more aware of these tricky treats food manufacturers use to disguise the true (tasteless) nature of the processed food being offered.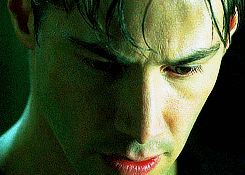 The veil is lifted and it's realized the tricky treats are typically combinations of shared heavily processed ingredients like wheat, corn, soy, excess sugar, bad fats, and salt that lend the fake food a false sense of flavor, not to mention appearance with color additives like Blue #5, etc.
Once you go back to that processed food after having gone away from it for a while, you realize that it just doesn't have the same taste satisfaction that it once did, and it's much easier than it originally was to gravitate away from it.
Fun fact about "The Matrix" Movie:
Will Smith was originally cast as "Neo" but declined the role, opening it up for the guy from "Bill and Ted's Excellent Adventure"